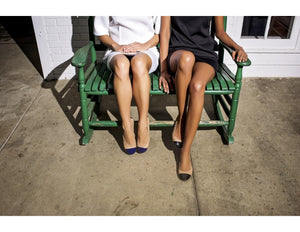 Eight Royale
We see you. You're sprinting to grab your morning latte, strolling after your yoga class, or alighting from the commuter train ... in style. The Eight Royale foldable flats were designed with you in mind. They are lightweight and naturally mold to the feminine lines of a woman's foot. More importantly, when folded and placed in their dust bag, they fit perfectly in your purse, briefcase, or shopper. Because, like we said, we see you.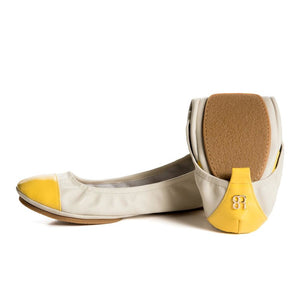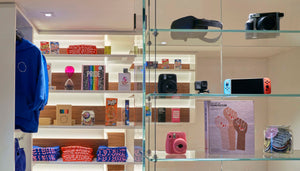 YOU CAN FIND OUR Signature ballet Flats at HOTEL ZENA!
Ladies, can now shop for Eight Royale Foldable Ballet Flats at the fabulous boutique Hotel Zena in Washington, D.C. From the rooftop lounge to the art-adorned lobby to the elegant guest rooms – the Hotel Zena is a new kind of destination where female empowerment and inclusivity are celebrated. They will carry a specially curated line of Eight Royale Foldable Ballet Flats. What better way to enjoy a day visiting the monuments and museums than in a pair of our easily transportable ballet flats?
It's Bigger Than The Shoes
Yes, we appreciate that you are here to purchase shoes and we hope that you checkout with more than a couple of pairs in your cart! But we express gratitude and honor the woman that is wearing our Eight Royale flats. We appreciate the role that you are playing in leading the world to safety. We honor you for your sacrifices -- for serving as caregivers, impromptu home-school teachers, essential workers stocking shelves -- and all the while, nurturing and finding time to make those around you feel loved. Recent events have reminded us of the unwavering elegance, regality, and brilliance of women. Women make the world go round because of our immense capacity to love. For all of these reasons, we salute you!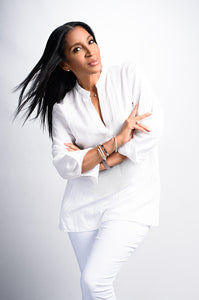 MEET FOUNDER CARLA
Eight Royale Founder Carla was dashing to a meeting in midtown Manhattan when it happened. The stiletto heel on her pricey shoes got stuck in one of New York City's famed sidewalk vents. (You can almost feel the pain while reading this!) The flats she had traveled in were too clumsy and awkward to fit into her slender bag. If only she had a foldable flat...?? That was the inspiration and beginning of the Eight Royale magic. The fashion maven (and muse for a few designers) began the journey of handpicking the materials that make up this elegant shoe. We know that you will fall in love with them!